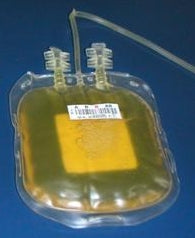 Human Normal Apheresis Peripheral Blood Plasma
Plasma is the liquid portion of the whole blood that serves to carry the blood cells throughout the body.
Our Normal Peripheral Blood Plasma is collected from healthy donors at the same time as the peripheral blood mononuclear cells by apheresis. All peripheral blood is collected in acid-citrate-dextrose formula A (ACDA) by leukapheresis from fully consented IRB approved donors that are tested negative for HIV, HBV, and HCV.
---
We Also Recommend