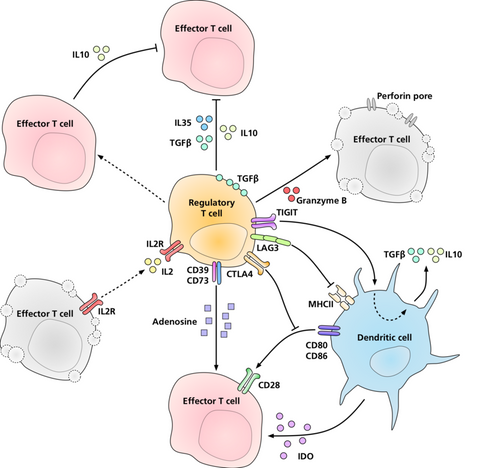 Human Normal Peripheral Blood CD4+/CD25+/CD127low Regulatory T Cells (T reg)
A subpopulation of CD4+ T cells constitutively expresses the IL-2 receptor alpha chain (CD25).  These CD4+/CD25+/CD127lo T cells are regulatory T cells (Tregs), and in charge of regulating the activity of other T cells, usually by suppressing or down regulating the activity of effector T cells, to suppress the immune system to maintain homeostasis and tolerance to self-antigens.  So it is formerly known as suppressor T cells.

Our Human Normal CD4+CD127lowCD25+ regulatory T cells are isolated from peripheral blood mononuclear cells by negative immunomagnetic selection. All peripheral blood is collected in acid-citrate-dextrose formula A (ACDA) by leukapheresis from fully consented IRB approved donors that are tested negative for HIV, HBV and HCV.
---
We Also Recommend